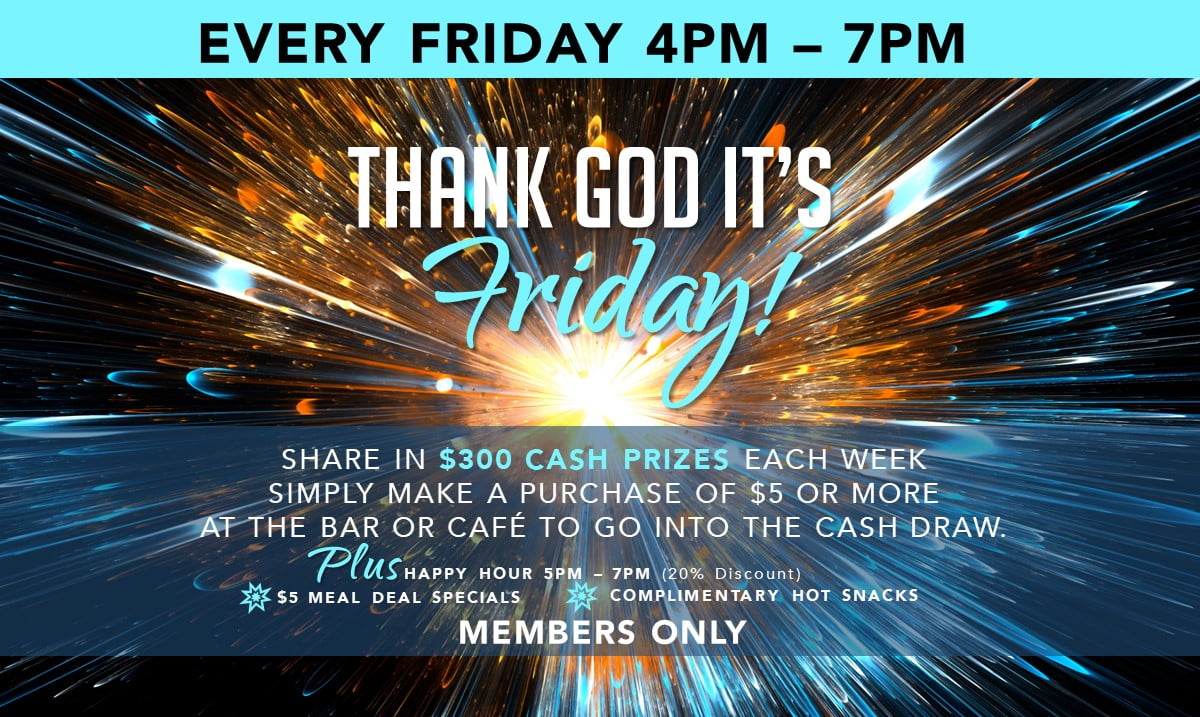 THANK GOD IT'S FRIDAY!
We know everyone waits for the end of the working week, and now it has become even more special. Every Friday from 4pm – 7pm, simply make a purchase of $5 or more at the VIP bar or café (cash or points) at The Randwick Club to share in a $300 cash draw.*
Plus there's also a Happy Hour from 5pm – 7pm, $5 meal deal specials all day and complimentary hot snacks on the gaming floor (4pm – 7pm).
This is strictly members only, but seriously, could Friday get much better?
*Terms & Conditions apply. See Club for details.