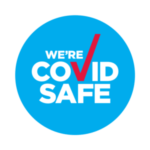 OPENING HOURS
Sunday – Tuesday: 12pm – 12am
Wednesday – Thursday: 12pm –2am
Friday – Saturday: 12pm –4am
CLOSED CHRISTMAS DAY ONLY
LOCATION
135 Alison Road, Randwick NSW 2031
PHONE
THE RANDWICK CLUB:
(02) 9399 4100
Updated Entry Requirements
As restrictions continue to ease across NSW, entry requirements to The Randwick Group of Club's venues have changed.
Masks are no longer required, however, we will have masks available should you still prefer to wear one.
Entry requirements are as per the Registered Clubs Act. All Members must show their Membership Card and all visitors must sign in using the Club's Sign-in system by showing proof of ID.
We look forward to welcoming you to the Randwick Bowling Club, Coogee Beach Club and The Randwick Club.